Countdown until our next event:
Master Fitzgibbon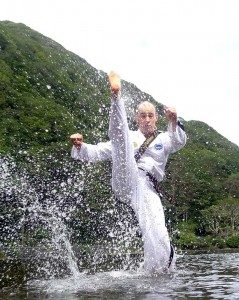 7th-degree black belt
Master Fitzgibbon is the founder, and chief instructor of Connacht Taekwon-Do Academy (the first Taekwon-Do School in Galway), since 1993. He is a 7th-degree black belt and is the also the Chief Instructor of Connacht Taekwon-do Schools, a group of 5 TKD Schools in the West of Ireland.
Master Fitzgibbon is a graduate of NUI Galway (science), as well as a qualified Gym Instructor with ITEC, and a certified Strength & Conditioning coach. He is the co-host of the annual Connacht Championships and Tribal Cup, along with Ms Connolly, the Gort TKD Academy instructor.
He has featured as a regular author in the international magazine, Totally Taekwon-Do, and produced numerous blogs for Health websites and newspapers.
As a competitor, Master Fitzgibbon was the longest-serving (twelve years) captain of the Irish Senior Male Team and has also represented Europe three times winning gold on each occasion. He has won sixteen World medals in the space of ten years – six of them gold. He has trained five World Champions and over a dozen World medalists.
Now, retired from competition, his time is devoted entirely to running the school and producing top-class martial artists.
Ms. Connolly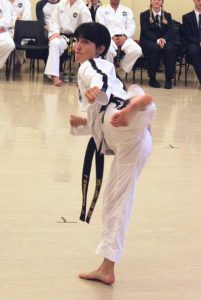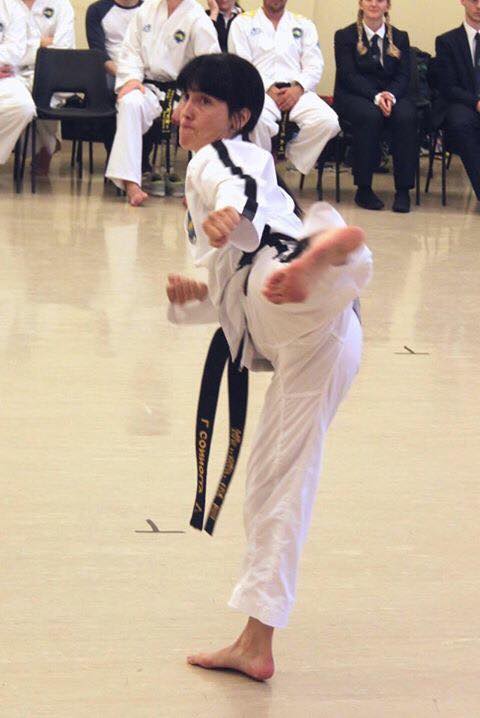 At 6th degree Black Belt, Ms Connolly is the highest ranking student of Master Fitzgibbon and is one of only five people in Ireland to achieve a black belt in less than two years. Demonstrating an early thirst for learning and training, she began assisting Master Fitzgibbon, in classes, while still a green belt. This proved to be an immense foundation for her and still proves valuable today.
According to Ms Connolly, "Taekwon-Do is not just a martial art, it becomes a way of life. It teaches determination, self-confidence, motivation, to become goal orientated, and how to push beyond barriers. You can develop mental and physical health that will reward you for life."
Ms Connolly was promoted to 6th dan, by First Grandmaster Rhee, Ki Ha, Taekwon-Do's "greatest ever student". This year, Ms CMsolly celebrates 10 years running her own school, Gort Taekwon-Do Academy. She co-hosts two immensely-successful tournaments, every year, with Master Fitzgibbon – the Connacht Championships, and The Tribal Cup. She is also a fully qualified International Instructor and Examiner.
Ms. Sweeney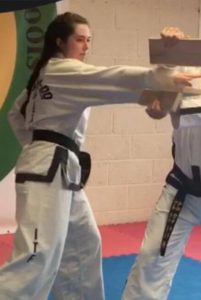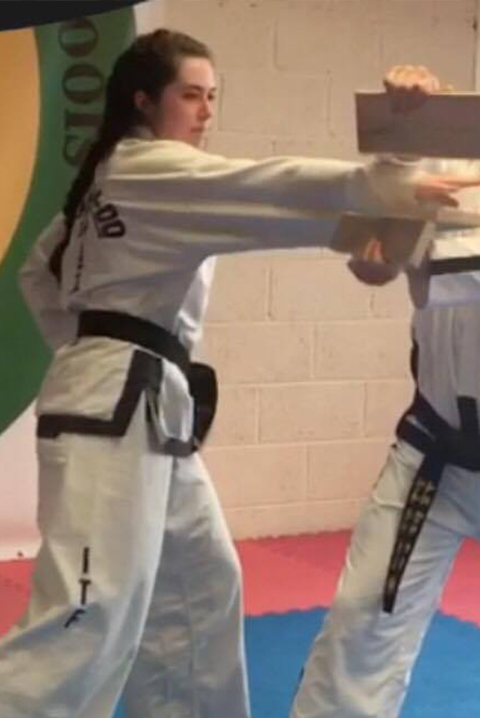 Ms Sweeney has been training with Master Fitzgibbon since childhood. This dedication to Taekwon-Do has rewarded her with her own School in Oranmore, and she also teaches two Kubz classes, weekly, in Connacht TKD Academy.
It is a testament to Master Fitzgibbon's faith in Ms Sweeney, that he frequently invites her to take his won Kubz classes even when he is there She is wonderful with the children, and they adore her.
A second-degree black belt, Ms Sweeney is working hard towards her 3rd dan and has numerous seminars and competitions under her belt.